Mission: 
The Mission of the Truman State University Student Government Diversity Committee is to actively foster inclusion by providing support to groups and individual members of our campus in order to increase the integration of our diverse student body through revising and creating mission-enhancing policy, sponsoring Diversity Week (and other similar events), relating with the Multicultural Affairs Center (and other such groups), and offering encouragement in tangible, creative ways to the entire Truman population, especially the marginalized.
Committee Chair: Cory Hogan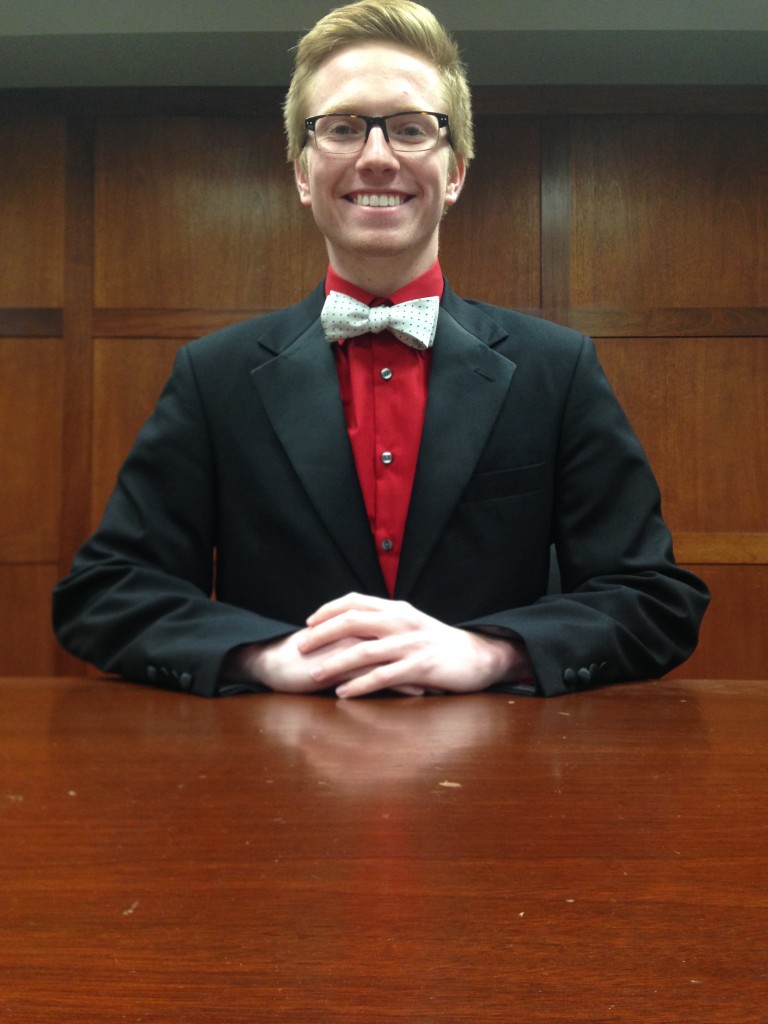 Cory Hogan is a Business major with an emphasis in Marketing and a Music minor. He is currently involved in Phi Mu Alpha, Alpha Phi Omega, Student Senate, and Wind Symphony on campus. This year he is the Diversity Committee Vice-Chair with Christy Crouse as the Chairwoman. The reason this position is important to Cory is because he knows how it feels to be a minority being in the LGBTQ community, and wants to make certain that this campus is a safe place for students from all walks of life from international students to African American students to LGBTQ students.
"I am so excited to get involved with this committee this year and hope to make it the best it can be. " -Cory Hogan